Fieldpoint Private's New Atlanta Offices Mark Next Phase in Company's Southeast Expansion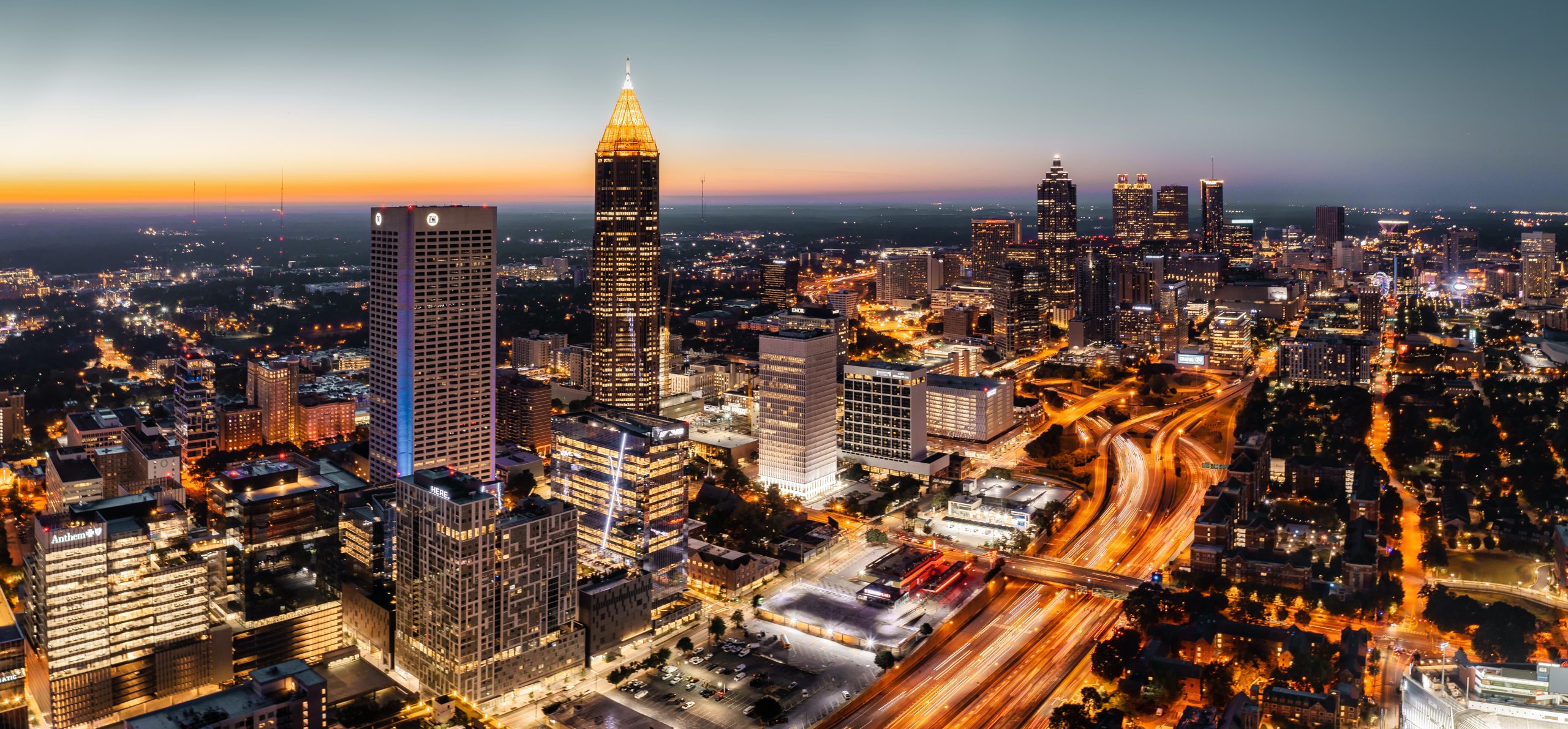 Atlanta, Orlando and Miami Offices Offer Private, Commercial, Personal Banking and Wealth Management
Greenwich, CT – December 16, 2021 – Fieldpoint Private, the fast-growing private banking and wealth advisory firm serving entrepreneurs, families, and institutions, announced its expansion into the Atlanta, Georgia market. The full-service office, located in the heart of Midtown (1075 Peachtree St.), adds to the firm's rapidly growing footprint spanning Greenwich, Conn., New York City, and Orlando and Miami, Fla.
With assets up 42% over last year (Sept. 30, 2021), Fieldpoint Private ranks in the top five percent of the fastest growing banks in the U.S. according to S&P Global data.
"The pro-business Atlanta market is one of the most dynamic in the United States for private banking and wealth advisory right now," noted Tim Tully, Executive Chairman of Fieldpoint Private. "The combination of fintech, entertainment, real estate and major corporate headquarters makes this an essential centerpiece of our Southeast focus."
The Atlanta opening coincides with the expansion of the firm's central and south Florida operations including the addition of commercial and private bankers and their support teams, as well as professionals in credit underwriting, loan operations and IT. New offices are opening in the coming weeks at 270 W. New England Avenue, Winter Park (greater Orlando) and in the first quarter of 2022 at 2020 Salzedo St., Coral Gables (greater Miami). At the same time, the firm continues to add to its teams in the Northeast, where it is the fastest growing Connecticut-based bank.
Russ Holland, president and CEO of Fieldpoint Private Bank and Trust, said, "With the arrival of Fieldpoint Private in Atlanta and expansions in Florida, the Southeast now has a bank dedicated to forging deep relationships with clients and understanding their aspirations and complete financial picture. Our higher standard of personal service provides more flexible financial options for successful clients. We do the heavy lifting to save their most valuable asset: their time."
Christopher DeLaura, president and CEO of Fieldpoint Private Securities, said, "As the Atlanta market grows, our advisors look forward to continuing to advise families in growing, protecting, and transferring their wealth to the next generation."
Industry Awards
Fieldpoint Private was recently recognized by Global Finance magazine's "World's Best Private Bank Awards, 2022" for Best Boutique Private Bank (worldwide) and Best Private Bank (Northeast). The Private Bank Awards recognize banks around the world judged to best serve the specialized needs of high-net-worth individuals wishing to enhance, preserve and pass on their wealth.
Moreover, the firm was named "Best Private Bank for Ultra High Net Worth Clients" in this year's Global Private Banking Innovation Awards presented by the Global Private Banker and sister publication, the Digital Banker.
The Atlanta office brings an elevated hospitality experience for visiting clients, featuring photography by local artists and an environment more akin to a modern private club than a traditional bank.
About Fieldpoint Private
Headquartered in Greenwich, Connecticut, Fieldpoint Private (www.fieldpointprivate.com) has more than $1 Billion in bank assets and over $5 billion in total wealth management assets. The firm provides personalized, custom wealth planning and private banking services. Catering to successful individuals, families, entrepreneurs, businesses and institutions, Fieldpoint Private offers a reciprocal combination of wealth management and strategy, family office, private banking and business banking services. Through a comprehensive understanding of our clients' individual financial circumstances we furnish unbiased advice and personal service to free up the one resource that regardless of means no one can ever have enough of: time.
Banking Services: Fieldpoint Private Bank & Trust. Member FDIC.
Registered Investment Advisors: Fieldpoint Private Securities, LLC, is a SEC Registered Investment Advisor and Broker Dealer. Member FINRA, MSRB, SIPC.