A Great Yachting Migration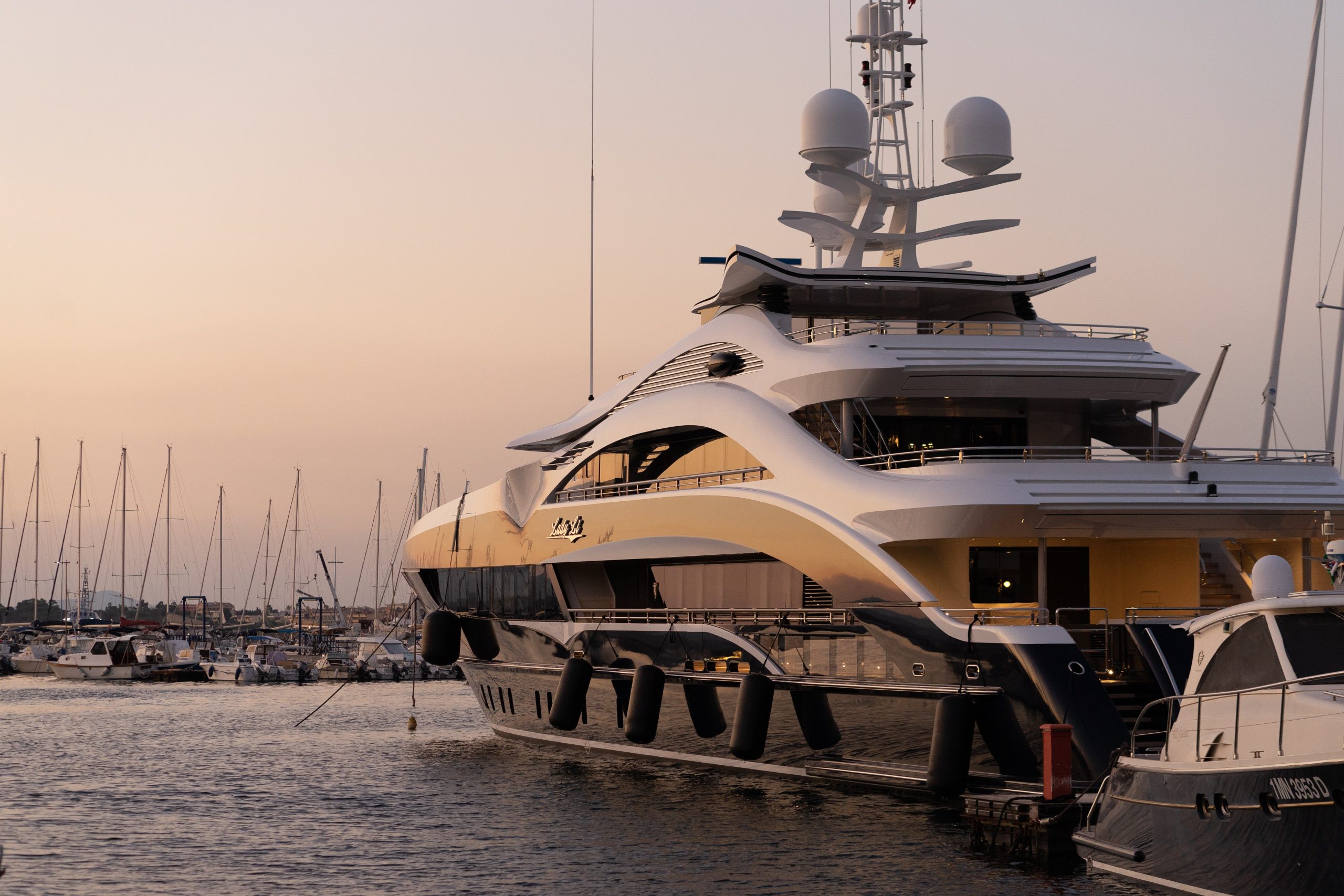 The pandemic and subsequent supply chain disruptions have made for a chaotic past few years in the yachting industry. This year's Discover Boating Miami International Boat Show shows signs that the industry is still in flux.
Over the course of the boat show, reporters from Florida Trend interviewed sales representatives, vendors and manufacturers in attendance to get their take on the industry's forward trajectory. From those interviews, a handful of key themes emerged.
Demand Continues to Grow
Demand for yachts is higher than ever—despite production limitations. Brenda Hunsinger, a first-time exhibitor at the show and co-founder of iYachtClub, noted that "Most manufacturers have boats that are years out. You can request them and you can't get them." This falls in line with other reports from the show, which include yacht manufacturers like Leopard telling interested parties that the next earliest date to purchase a new yacht would be 2024.
On the face of it, this news may not sound that promising. However, it shows that despite supply chain disruptions, demand for yachts appears to continue growing at a breakneck pace.
Mass Relocation
There appears to be a great relocation of individuals within the industry, with many moving from the west coast of the United States to the east. As Eli Yittah of Sailamate noted, "The reason we chose Florida is because it has a large amount of boats and the people here are very understanding of this industry." Many in the industry specifically mentioned moving from California to Florida, as they found working in California during the pandemic to be too difficult. Some companies have changed their addresses too, with makers like Groupe Beneteau's Excess brand moving into new offices in Fort Lauderdale.
To many professionals this may come as no surprise—Fort Lauderdale has long been referred to as the Yachting Capital of the World. The yachting community has spent decades investing into the area, and as a result the city has 100+ marinas and close to half a million boats, including over 50,000 yachts, registered to its name. Fort Lauderdale includes over 300 miles of inland waterways and receives over 3,000 hours of sun annually, making it an obvious choice for many American yacht owners, manufacturers and enthusiasts.
While this exodus may not be the best news for the West Coast, it appears that Florida may be the state to be in for up-and-coming yachters and industry members alike.
© 2022 Fieldpoint Private
Banking Services: Fieldpoint Private Bank & Trust. Member FDIC.
Registered Investment Advisor: Fieldpoint Private Securities, LLC is an SEC Registered Investment Advisor and Broker Dealer. Member FINRA, MSRB and SIPC.