Five Trends We're Watching For the Future of Yachting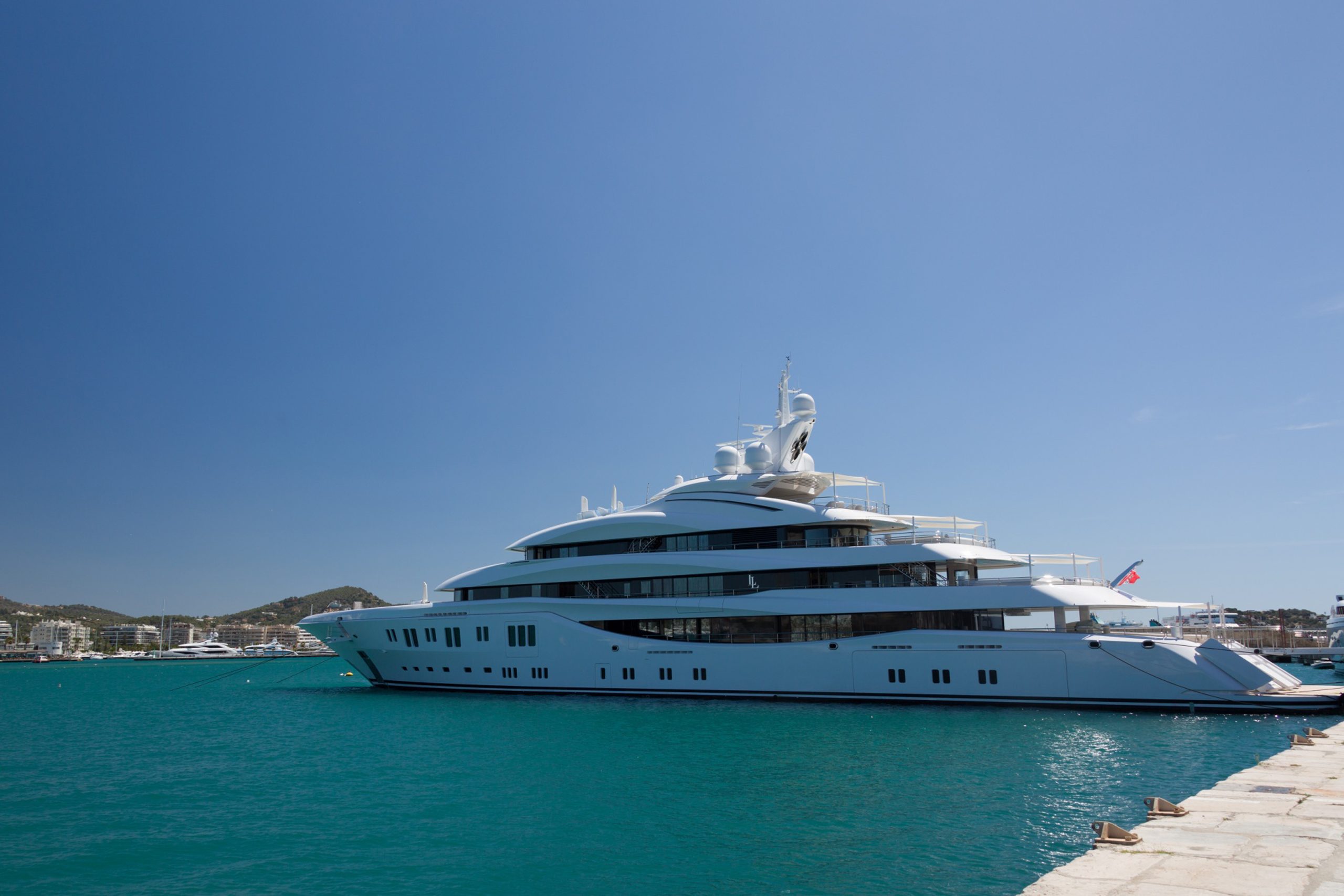 After moderate growth between 2015 and 2020, the overall global luxury yacht market is expected to grow by 8.3% from 2021 to 2026 and hit $12.1 billion by 2028. In a review of a Research and Market report, Yahoo Finance found that urbanization and growth in recreational tourism were key factors in this prediction. Italian builder Ferretti Group reported that its revenue for the first half of 2021 already matched three-quarters of the entire 2020 total. Which trends may be responsible for this explosion in growth? We go into detail below.
Yacht Chartering
There are over 2,900 yachts greater than 79 feet currently available worldwide for charter. A recent report by Future Market Insights found that the yacht charter market is on the road to recovery thanks to high-net-worth individuals with an increase in disposable income and an interest in personalized marine travel experiences. Although charters don't enjoy the same levels of customization as ownership, the sheer range of vessels available for charters can make this a smart choice for those not yet ready for the full financial commitment of ownership.
"Taking into account mooring costs, accident coverage for the yacht, maintenance and many other associated expenses, buying a yacht is not the best choice for everyone," The Advantaged, a yacht chartering and sales company, explained in a blog post. "Chartering appeals to a different type of consumer and the report also found that promotional activities from yacht companies have increased awareness in the target audience."
Crewed yacht charter commands upwards of 70% of the revenue for the segment, further fueled by a requirement among some European countries that all yachts in excess of 79 feet have a permanent professional crew on board. The increase in corporate events and more high net worth individuals and families looking for bespoke, exceptional vacation experiences has added to the already robust market for yacht charters. Easy online access to inventory options has removed friction from the chartering process and opened up a greater range of vessels to the charter market as well. We expect this trend to continue to accelerate.
New Design Trends and Expanded Use of Glass
While this year's yacht design trends have varied in style, there's been a strong push for sustainable and eco-friendly options, according to an article by Boat International. Owners have been gravitating to glass and high-shine fixtures that are beautiful and more sustainable thanks to advances in technology and manufacturing.
"In the past, the use of glass was restricted because it was heavy, and while weight remains relatively unchanged, technological advances in manufacturing are now allowing designers to push the envelope of glass design beyond windows and experiment with structural integration by putting more complex glass geometries to the test," the article stated.
Avant-garde yacht Wally deploys extensive and unconventional use of glass to offer 270-degree views in the owner's stateroom – located in the hull.
Increased Remote Exploration
Superyacht owner Neville Crichton noted he anticipates new vessel owners leaning toward sailing to more remote destinations going forward. As a result, he anticipates an increased need for expert sailors who can navigate larger vessels with increased range.
The Nansen Explorer is a 236-foot yacht built to take on the most remote locations on earth. With the strength and go-anywhere capabilities of a scientific research vessel and the luxury appointments of a five-star hotel, the Nansen and other remote exploration yachts are increasingly taking their owners and guests places on the planet where few have ever been.
Richard Faulkner, founder and CEO of Compass Tenders, noted that yacht owners are gravitating towards a "stylish" tender to get their guests from the shore to the main vessel and a more "practical" style tender to use while playing watersports or on the beach.
"Tenders are being used for extended periods of time and are required for a wider array of uses," Faulkner said. "It's no longer just about getting from superyacht to shore in comfort, but exploring stretches of coastline and facilitating sports activities."
Rise of Sustainability
The industry has begun taking steps to lower the effects it has on the environment with the implementation of new technology and more sustainable methods of operation. In addition to many major builders and charter companies partnering with philanthropic organizations, others have set goals to lower fuel consumption, advocating for the development of marine reserves and using materials that focus on the circular economy.
"Every company that contributes to the creation and ongoing operation of yachts can play a part by reflecting on the materials they use, using renewable energy where possible, considering their commitment to the circular economy and reducing waste," Marcel Onkenhout, CEO of Oceanco a shipyard that specializes in custom yachts.
The VY-01 concept by 3deluxe, shown at the recent Monaco yacht show in Monte Carlo, not only offers zero carbon emissions but also bills itself as a "Floating Garden of Eden," with an onboard greenhouse and vegetable garden offering owners the opportunity to cultivate their own produce and become completely self-sufficient at sea. 
Effects of Supply Shortage
The current supply chain shortage has affected all industries, including the yachting industry. Patrick Coote, chief marketing officer and head of Europe at the Northrop & Johnson brokerage house, noted in an interview with Boat International that while there was a steady stream of buyers in 2020, "cash-rich would-be buyers" have begun showing more interest and making purchases.
"Clients are aware that this situation won't last forever and the pandemic seems to have triggered something of a 'carpe diem' approach. A yacht is a fun and safe way to create great memories," he said. "The pandemic has highlighted that life can be uncertain and so buyers who've been contemplating a purchase for a while are thinking 'if not now, when?"
While the demand side of the equation shows no signs of abating, logjams on the production end due to the shortage of shipping containers, port backups and high demand from other boatyards is extending production timelines out. With fewer owners willing to part with their existing yachts, the upward pressure on pricing is likely to continue before the global supply chain and demand return closer to a normal equilibrium.
© 2021 Fieldpoint Private
Banking Services: Fieldpoint Private Bank & Trust. Member FDIC.
Registered Investment Advisor: Fieldpoint Private Securities, LLC is an SEC Registered Investment Advisor and Broker Dealer. Member FINRA, MSRB and SIPC.