Great effort has been made to ensure your transition will be as frictionless as possible. If you require some assistance through the process, a knowledgeable member of the Fieldpoint Private banking team will be available to help make it easy.
What gets better?
Easier login to PC version, directly from our fieldpointprivate.com home page.
Statements on site and mobile, faster; no more navigating to a statement site, with up to 24 months on site and 7 years via your advisor, banker or associate.
Billpay within the site and app, no more navigating to a billpay application.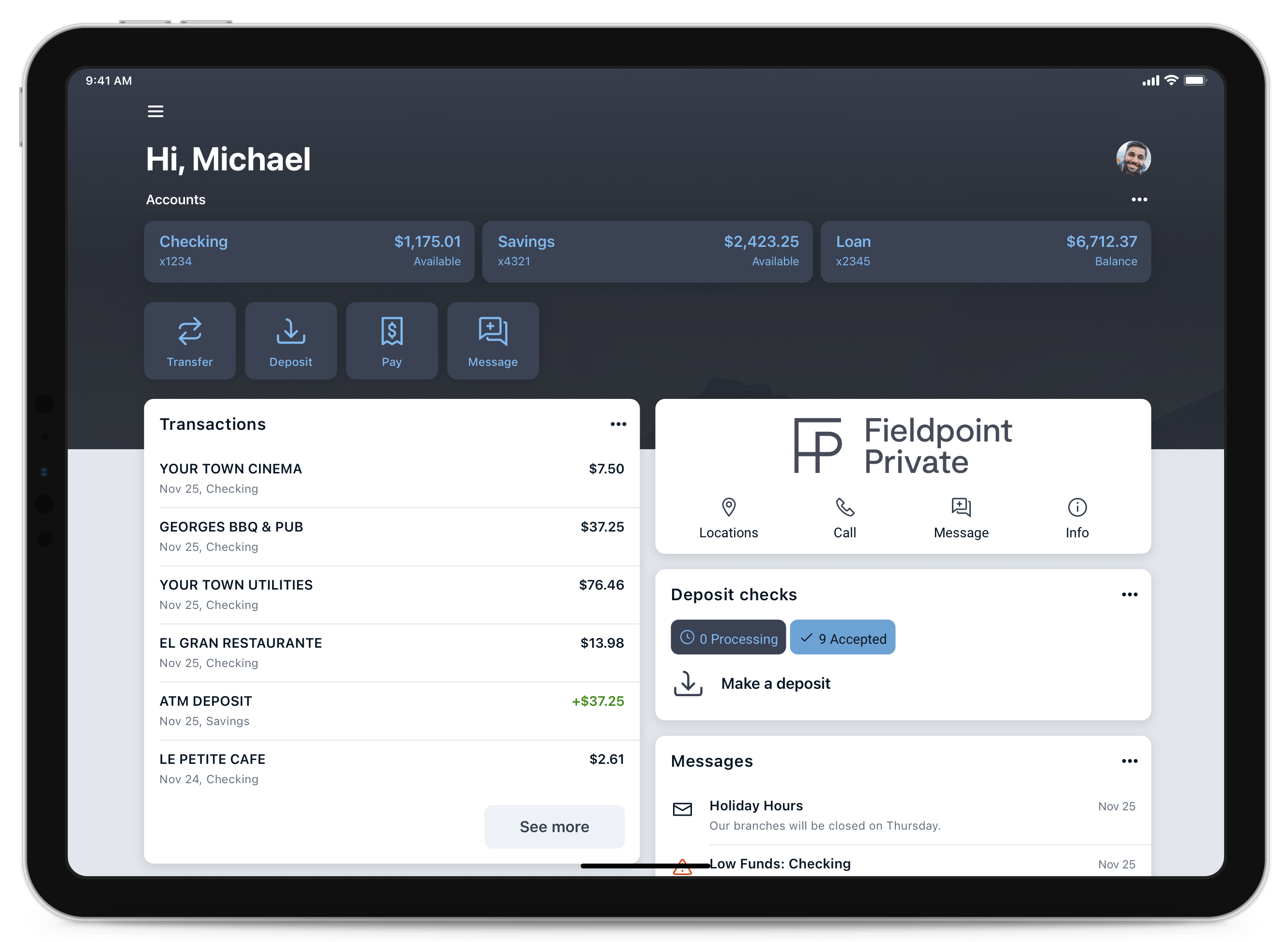 What's not changing?
Account and transaction data, as well as your billpay payees and dates – these will all transition automatically.
• No change to account numbers or cards
• No need to re-input your billpay settings, payees, amounts
What else do I need to know?
During the conversion, Friday 5/13 5pm through Monday 5/16 8am, online and mobile banking will be unavailable. Any transactions in process at that time will be executed Monday, 5/16. Billpay is unavailable on Friday 5/13; any transactions in process will be executed Monday, 5/16.
Your mobile app will update automatically, provided you have your auto-update setting enabled on the iTunes app store and Google Play.
After you are taken through a set of brief, intuitive registration steps, the site will be ready for you when you arrive.
Users of Quicken, QuickBooks and Mint, this upgrade will require that you take certain steps on Friday, May 13 and Monday, May 16, to ensure that your data will transition smoothly. Please follow the conversion instructions here: Intuit Conversion Instructions
As always, feel free to reply to this email or reach out to your advisor, banker or associate if we can address any questions.
Alternatively, you may email Banking_Team@fieldpointprivate.com with any questions.