Nick Bertha Shares Key Insights on Trust Planning with Family Wealth Report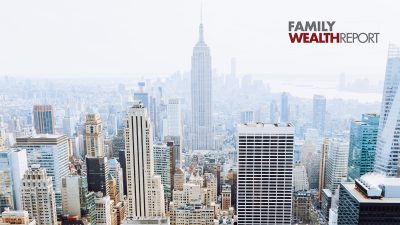 Fieldpoint Private's Nick Bertha, President of Fieldpoint Trust provides insights and actionable strategies families might want to consider in a new article for Family Wealth Report. Bertha notes that some of the most powerful trust planning techniques are often overlooked or misunderstood by those who can benefit from them the most.
In this article, Bertha clarifies what "irrevocable" can actually mean within the context of trusts and demystifies concepts like "decanting" an existing trust to update its features. Regardless of the current economic and social uncertainties, many planning opportunities and techniques make trusts powerful tools for long-term planning.
Please follow this link for the full article.
About Fieldpoint Private
Headquartered in Greenwich, Connecticut, Fieldpoint Private (www.fieldpointprivate.com) has more than $1.4 billion in bank assets and provides personalized, custom private banking and wealth transfer services. Catering to successful individuals, families, entrepreneurs, businesses and institutions, Fieldpoint Private develops a comprehensive understanding of our clients' individual financial circumstances and furnishes comprehensive advice and personal service to free up the one resource that regardless of means no one can ever have enough of: time.
Banking Services: Fieldpoint Private Bank & Trust. Member FDIC.
Registered Investment Advisors: Fieldpoint Private Securities, LLC, is a SEC Registered Investment Advisor and Broker Dealer. Member FINRA, MSRB, SIPC. Accounts managed by FPS are not FDIC insured.
Trust services offered through Fieldpoint Private Trust, LLC, a public trust company chartered in South Dakota by the South Dakota Division of Banking.